Guide To Writing a Singapore Wedding Invitation
Jul 24,2022 | Admin ‎
A wedding invitation is one of those things that everyone has their opinion on. Some people think that it should only be handwritten, while others say that it should be printed. Others would prefer to use a card instead of paper. But regardless of whether you choose to write it yourself or hire someone else to do it for you, there are some important aspects to consider before writing your wedding invitations.

How Do I Write a Wedding Invitation in Singapore?

First off, let me tell you why you shouldn't write your own wedding invitations. Writing them yourself takes up a lot of time. Even if you're not a writer, you'll still need to spend hours researching various fonts, colors, and designs. And then there's the matter of finding someone who can actually read your handwriting.

If you decide to go ahead and write your own wedding invitations, here are some tips to keep in mind:

• Make sure all the details are included. For example, you want to mention the date, time, location, dress code, and any additional instructions.

• Include RSVP information. People may forget to respond to your invite, but if you leave out this information, you won't know who accepted or declined.

• Be specific. Don't just say "welcome." Instead, say "welcome to our wedding," or "we'd love to have you join us for dinner."

• Keep it short. A typical wedding invitation is usually no longer than two paragraphs.

• Have fun! Remember that this is supposed to be a happy occasion.

Now that we've covered why you shouldn't write wedding invitations yourself let's talk about how you should do it. Again, there are plenty of options available to you.

You could get your invites printed professionally. Printing costs vary depending on the size of your order and are generally charged per invitation.

Yet another option is to hire a company to design and print your invitations. These companies will charge also per invitation printed.

There are many other ways to customize your wedding invitations. For example, you can handwrite each guest's name on individual envelopes or send out postcards. However, remember that whatever you choose, you'll need to ensure everything matches.

Once you've decided on the best way to write your wedding invitations, you'll need to determine what kind of materials you want to use. Paper is the traditional choice, but you can also opt for custom-made cards or stationery.

Paper invitations are inexpensive, but they aren't very durable. They tend to tear easily, especially when folded. To avoid this problem, try ordering pre-folded invitations.

Custom-made cards might be expensive, but they can last forever. Plus, you can add photos, graphics, and text to personalize them.
As you can see, there are many different factors to consider when it comes to writing your own wedding invitation. If you take the time to consider all of these factors, you will be sure to create an invitation that is both beautiful and unique.
If you're looking for more information on the topic of Singapore wedding invitation cards, we encourage you to visit our online store. There, you'll be able to find something perfect for your wedding invitation needs. With our wide selection of cards, you're sure to find something that suits your style and budget.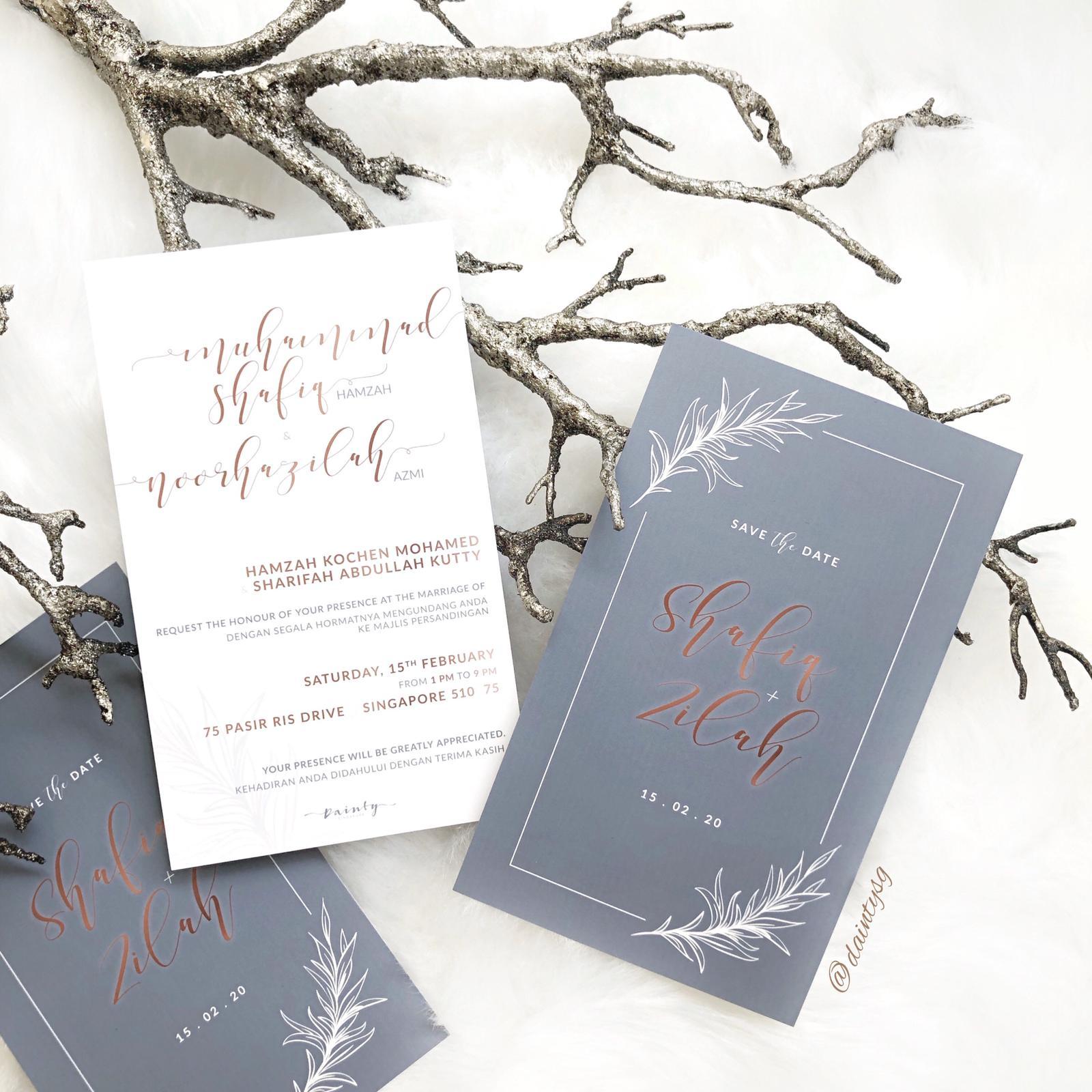 Comment