Writing a Wedding Invitation in Singapore
Jul 22,2022 | Admin ‎
How do I write a wedding invitation in Singapore?

You may think that writing a wedding invitation is a simple task, but it takes a lot of planning and research to make sure that your invitation suits your style and budget. Here are some tips to help you plan your wedding invitations.

1. Choose a Theme

Choosing a theme gives you a starting point when designing your wedding invitations. For instance, if you choose a vintage theme, you can incorporate elements like lace, ribbons, and flowers that you find in old books and magazines.

2. Decide What Type of Paper You Want

The paper type determines the look and feel of your wedding invitations. There are different types of paper, including:

• Matte - A matte finish is smooth, flat, and glossy. It doesn't absorb ink very well, so it's best suited for textured designs.

• Textured - A textured finish is slightly rough, making it perfect for embossed designs. It also absorbs ink easily, so it's best suited to solid colors.

• Satin - A satin finish is similar to a matte finish, except it has a slight sheen. It's suitable for both textured and solid color designs.

3. Consider Color Palettes

Color palettes give you a range of options when choosing your wedding invitations. You can go with traditional wedding colors like white, ivory, blush pink, and cream. Or you can choose bold colors like red, orange, and yellow.

4. Pick a Design Style

Design styles define the overall shape of your wedding invitations. They come in square, round, oval, rectangle, and diamond shapes.

5. Add Details

Details are small decorative elements that set apart your wedding invitations. Examples of details include:

• Embellishments - These are embellishments added to the design. For example, you could add a flower to the corner of a rectangular wedding invitation.

• Script - Letters written in script writing are elegant and formal.
Overall, it is important to remember that your wedding invitation is the first impression your guests will have of your wedding. It should be a reflection of your style and personality. With a little planning and research, you can easily find the perfect wedding invitation for your big day.
Wedding invitation cards are an important part of your wedding preparations. Make sure to choose a design that reflects your personality and style as a couple. There are many different types and styles of wedding invitation cards available, so take your time to find the perfect one for your special day.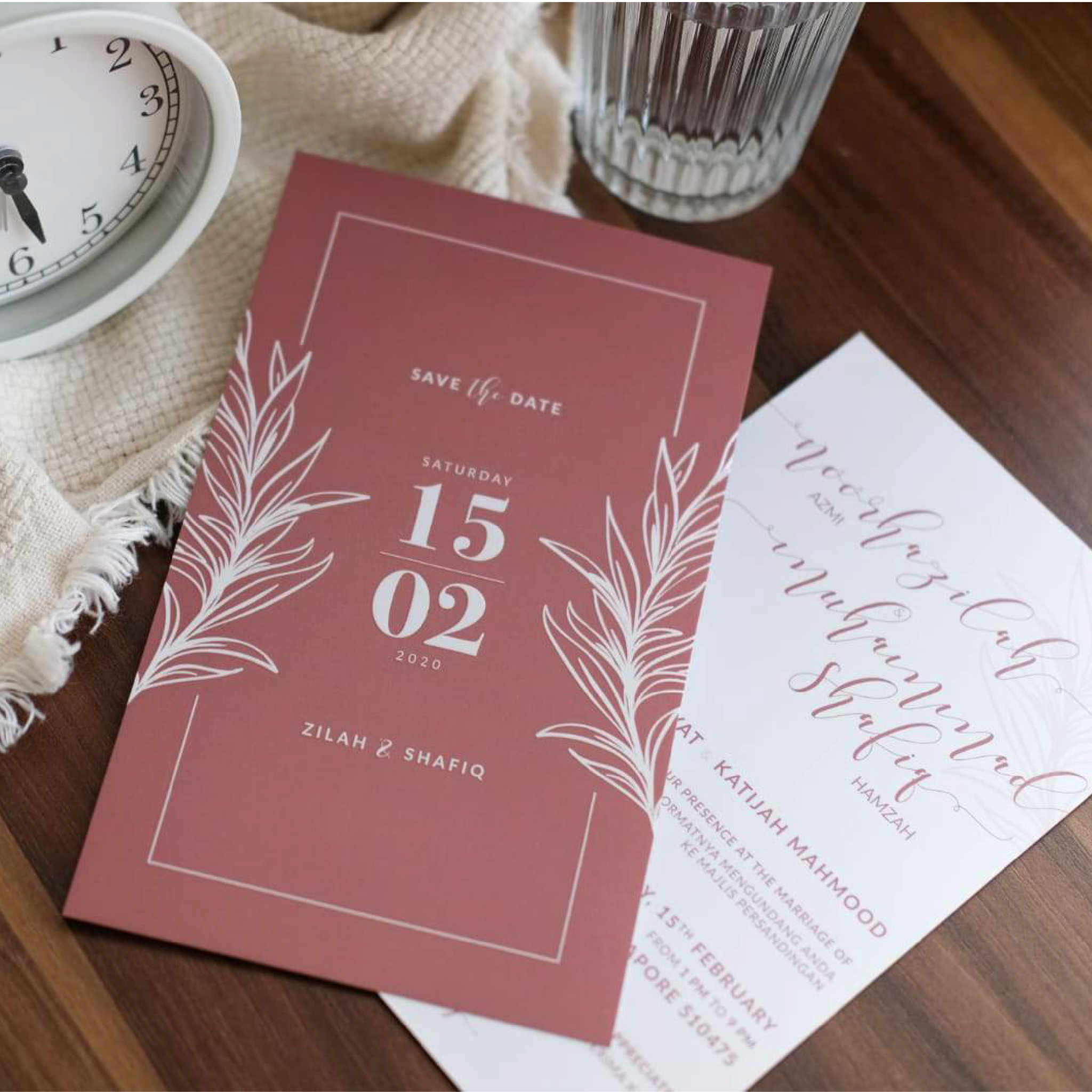 Comment